Cross Platform Application
Why develop a new code for every different platform, when you can build it once and deploy it on as many

Xamarin
Xamarin is considered to be the top cross-platform framework development integrated into Visual Studio with C# as its base and had an SDK for both IOS and Android.

Cordova Phonegap
PhoneGap allows you to work with a single code base using HTML, CSS, JavaScript, Web APIs alongside jQuery Mobile, and Backbone.js, etc.

Ionic Framework
Built on standard web technology, Ionic is an open-source framework that helps developers build beautiful and lightning fast cross-platform hybrid.

React Native
A cross-platform mobile app development framework powered by Facebook, React Native uses the same user interface (UI) blocks as IOS and Android.
Technology Competency
Our developers create android apps that are highly functioning with compatible user interface which meet the needs of your business.
Be in total control of the iOS development process from strategy building to deployment, we create apps competent for all business types.
We use technologies like Xamarin, Cordova Phonegap, Ionic Framework, React Native, etc. to create apps that run smoothly on all platforms.
PHP web services help create apps that are versatile and easy to use with CakePHP, Laravel Development, CMS development, etc.
We use Magento to provide services like module development, theme development, e-commerce and multi-store development for your business.
Take your business to new heights with our e-commerce development services that are robust and scalable, with features that exceed your expectations.
Enjoy native app performance, advanced UI and efficiency with easy integration with our Flutter Development Services.
Angular ensures flexibility, with multiple libraries to work on, give you the feel of a native application which makes it the most demanded platform for app development.
React Native offers strong performance for apps with less loading time and makes it possible to make apps for Android and iOS simultaneously.
With our services like Shopify Plus, Shopify+Hydrogen/JS Buy SDK and Shopify Multipass, get apps with full functionality and enhanced security that are cost effective.
Our Promise of Commitment
We are not just another average web and software development company. Our promise of giving every client the best of our expertise and service differentiates us from our competitors.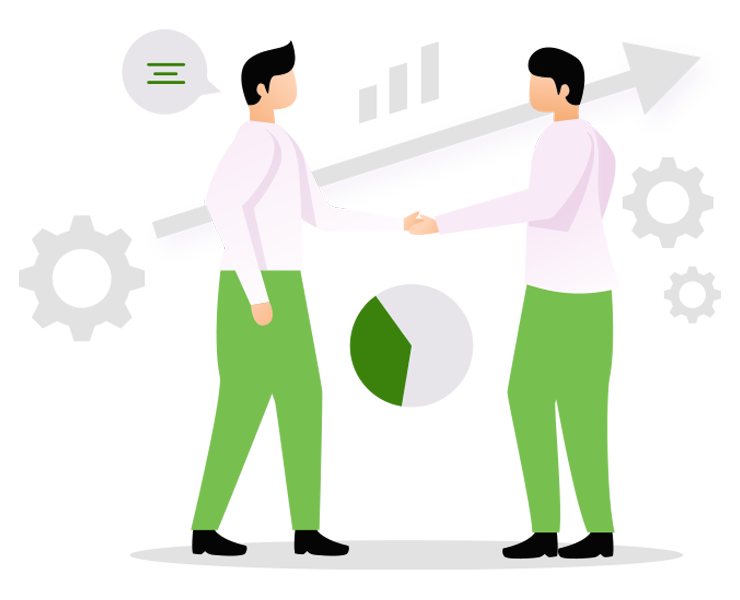 Impeccable Quality

Our 100% means that regardless of our client being a small entrepreneur or a large enterprise, we never compromise on quality. Impeccable quality sets us apart from other iOS app design services.

Flexible Engagements

We proudly serve a large variety of clients and hence, are equipped with the right expertise to deal with a plethora of issues and situations. We are highly flexible and dynamic enough to cater to all your needs!

24X7 Support

If a client's site crashes at 4 am, we want to be their go-to source of tech support. Our customer care does not end with service delivery but continues as our clients benefit from our products.

On-Time Delivery

We don't like to be kept waiting and nor do our customers. We deliver our products well before the expected time. Our unmatched pace gives us an edge in the iOS Development Services industry.