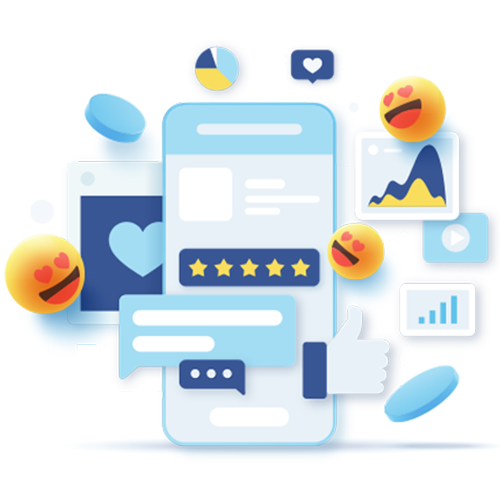 SMM Services in India: How does it work?
Social Media Marketing, as suggested by its name, IT uses social media platforms, the most popular in India being Facebook, Instagram, Telegram etc., is posting engaging and interesting content to intrigue the audience into visiting your website and with the best SMM company in Noida, the visitor will be converting into consumer of product or service that your business provides with the help of the best SMM expert in India.
Social Media Marketing in India vs Digital Marketing
Social Media Marketing is an aspect of digital marketing only. Digital marketing consists of all forms of marketing whether it be on-page, off-page, technical or local and thus social media is of the components.
Benefits to your business:
Engagement: Regular and interesting posts show up on the potential consumer's feed and provoke clicks and visits
Establishing Online Presence: One of the most common, popular and easy of establishing the online presence of any business is through social media.
High Ranking: Since the social media is a part of the digital marketing campaign, it helps in improving the ranking of the concerned website.
Targeted potential consumers: Since the social media marketing content is targeted towards only those who have searched and visited the similar types of keywords in the past, unnecessary traffic is eliminated and conversion rate is higher.
Increased revenue: Increased outreach to potential customers, higher conversion rates, and hence increased revenue.
With keyword research, interesting and accurately curated content for increased reach we guarantee growth in every aspect of your business.